Text in CATIA® Made Easy
Professional tools for text creation, font management, symbols & serial numbers integration in CATIA® files
---
TYPE3-CAA brings a complete module entirely dedicated to text creation. TYPE3-CAA recognizes True Type Fonts & Stroke Lines for all your traceability and marking needs on your CATparts. All text features are parametric and re-editable through CATIA® construction tree.
---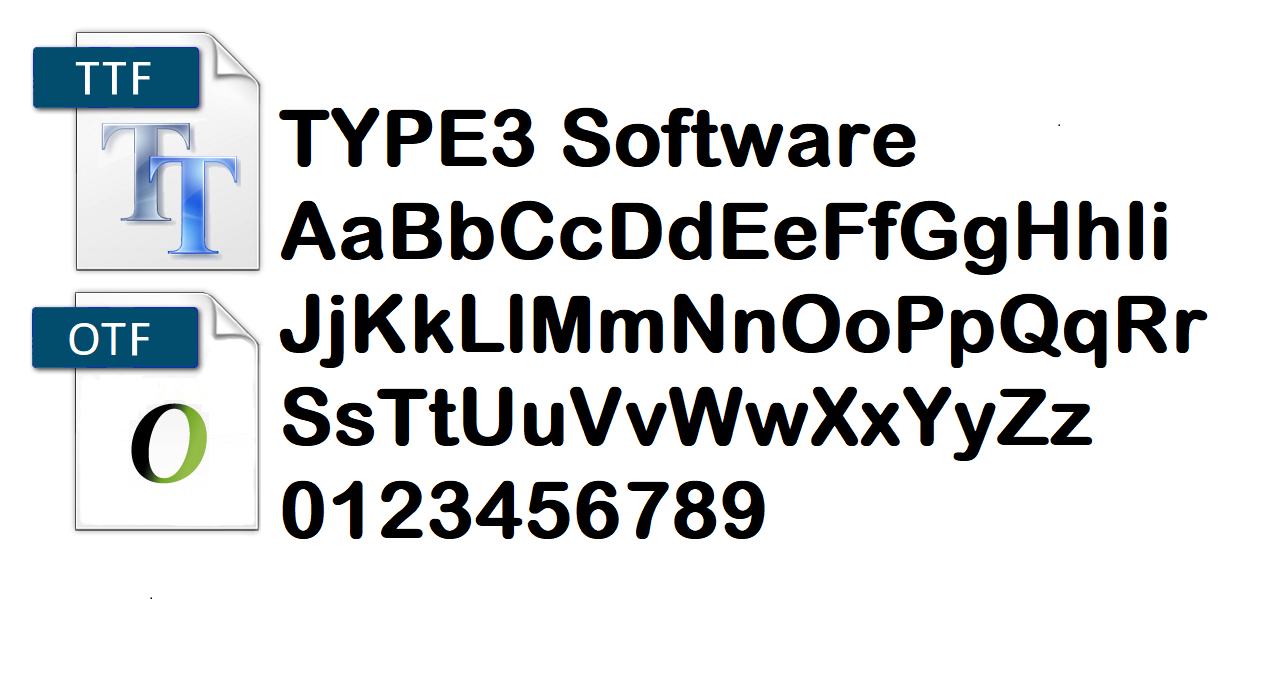 Apply OTF & TTF Windows Fonts
Any Fonts coming with Windows or installed by user or from CATIA® are directly integrated in TYPE3-CAA and available for PAD, Projection and Mapping.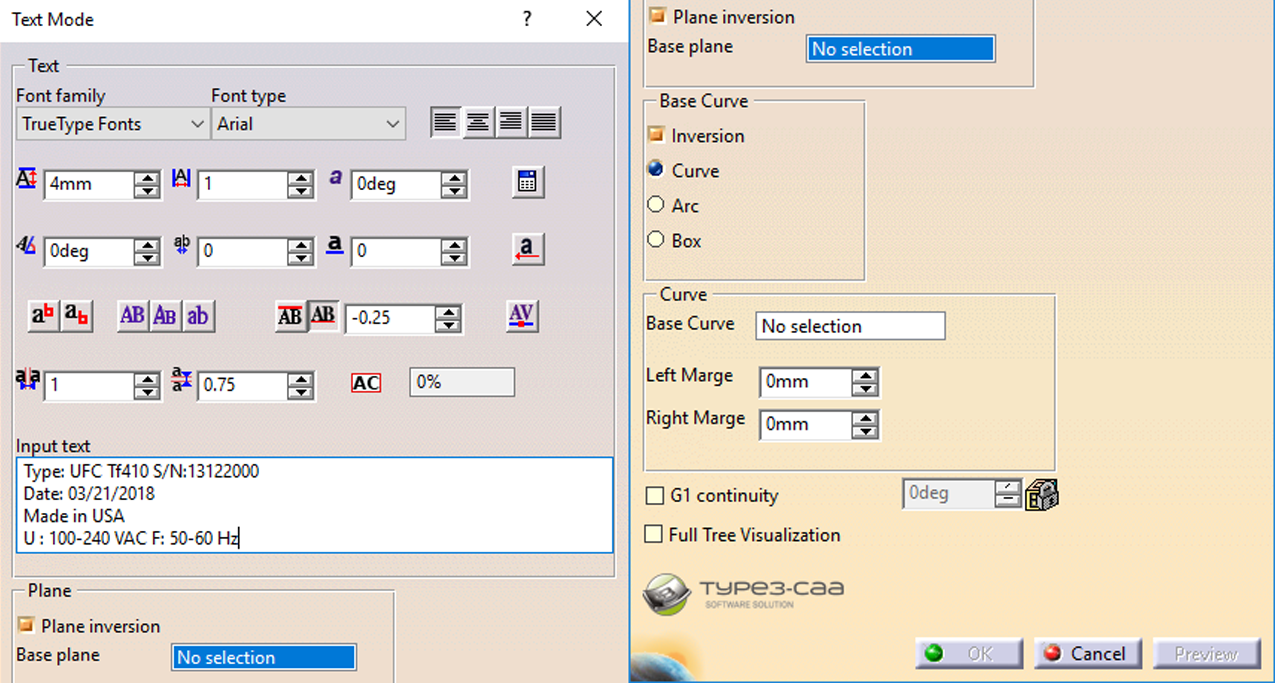 TYPE3-CAA Text mode
TYPE3-CAA and its Text mode gathers all the settings expected to build text from fonts respecting their height, width, kerning, with the capability to apply multi lines as well as multi supports referenced.
---
Fast & easy text creation in CATIA ®
• Professional tools for text creation, font management, symbols & serial numbers integration,
• Text along a curve, along an arc, from a box,
• Multi-line texts,
• Text on multi-supports,
• True Type Fonts and single line fonts (Stroke lines),
• Mirror text for mold makers, kerning controls,
• G1 compatibility,
• Creation of macros using any text features,
• Library of customized symbols.
All text features are parametric and re-editable through CATIA® construction tree.
---
Texts Created with TYPE3-CAA
Applications made with TYPE3-CAA
"Our activity is about blowing lines and machines and Pet plastic bottles. The implementation of TYPE3-CAA helps us to integrate the engraving at the design stage, making this application part of the product cycle. Optimization of CATIA® functionalities thanks to Graphic & Wrap package integration allowing wrapping on surfaces, text on curves… directly into CATIA® ! Besides, we minimize risk errors by using the Gateway Package for perfect communication between CATIA® and TYPE3."
Sidel France
Mold Industry

Test TYPE3-CAA add-on for Advanced Text mode in CATIA®
TYPE3-CAA FREE for 30 days and discover how text and logo can be simply added to your CATparts.